Leankor has a feature to bring peoples attention to urgent items on the Kanban Cards by adding stickers on the card.
If you are adding stickers to a specific Leankor Project Board, click on the Red Plus in the bottom left corner of the board.  Drag and drop the sticker icon anywhere on the board.
Click on the Plus in the top left corner of the Sticker Popup Window.
Enter a Name for the Sticker.  This is the name that you want to use for the sticker for purposes of reporting and filtering on.  It does not have to match the name of the sticker file.
Browse for the sticker file on the computer.
Do not select Global if you want the sticker to only be available on this specific Proejct board.  If you want this sticker to be available on other Project Boards, Plan Gantts and other Projects, select Global.
Click Upload.
Your sticker is now ready to be used on this Project Board or other Boards if you selected Global.
Adding Stickers to Specific Plan Gantts Only
This section must be completed in Salesforce Classic due to limitations in Salesforce Lightning.
To add a sticker on Leankor environment click on "+" icon which is in the tab menu bar.
It will open a page with the list of all tabs.Click on stickers.
Click on the new button. For adding a new sticker.
Fill out the sticker information by entering the sticker name.
Select the specific Plan Gantt by finding it in the value stream search popup. Then click on save.
It will create a record for a new sticker. Click on attach file.
Select image file from your system, the file can be JPEG, GIF, PNG or an animated one. Once the file is attached click on done.
Now go to your Plan Gantt. Click on the sticker column beside the work item you want to add a sticker to.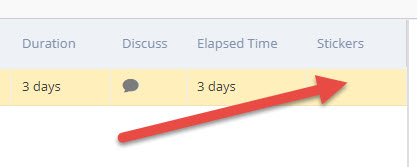 You can see here new sticker is added to the sticker lists. Select the sticker and click on save.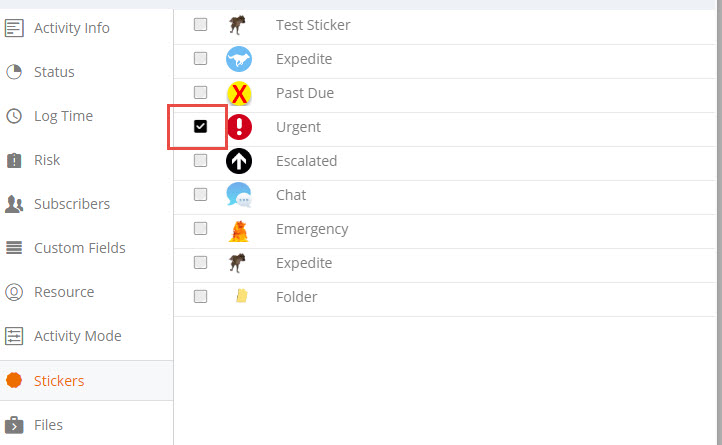 A sticker is added on the work item.