Clicking on the chevron in the top left corner of the Leankor screen will open the Leankor Navigation Menu.
Under the Username, there is a Magnifying Glass.
Clicking the Magnifying Glass will open the project search box where you can filter the projects.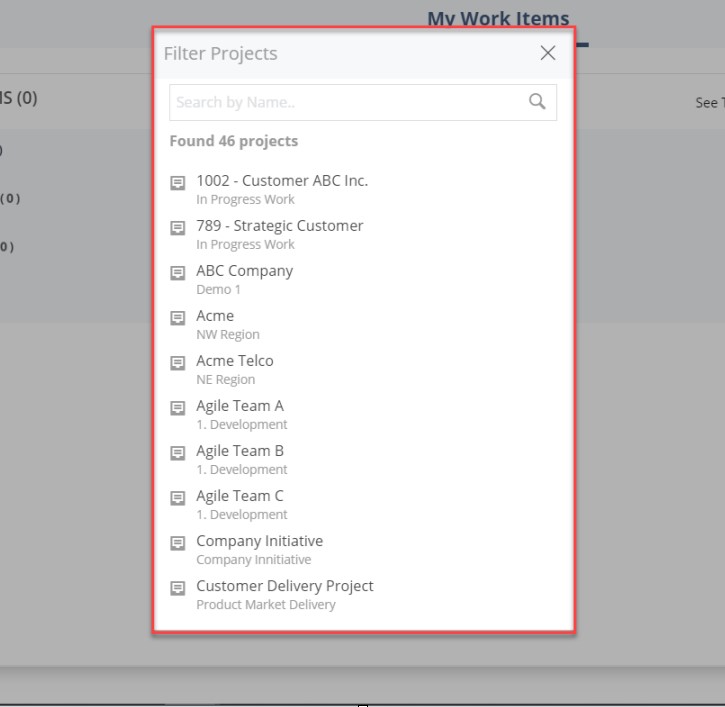 In the search bar type the keyword or project name and it will filter all the projects with the matching keyword.
Clicking on one of the projects on the list will take you to that project.